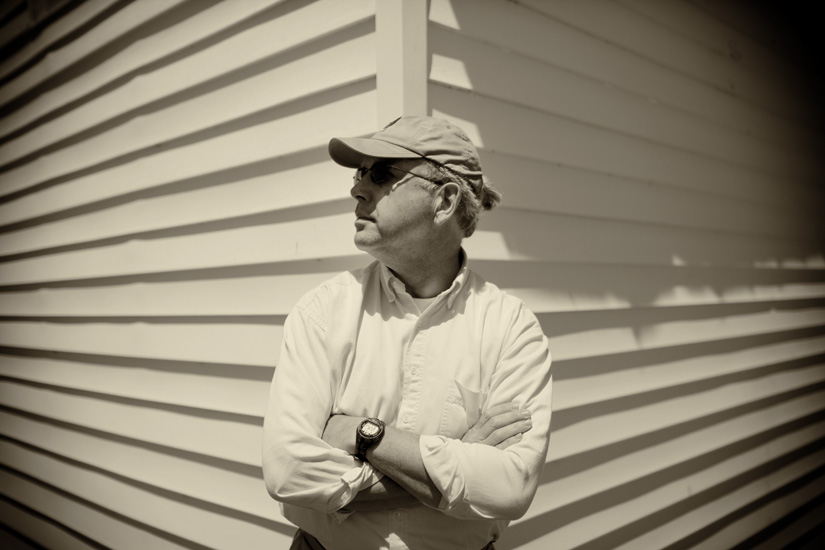 Award-winning photographer and author Scott Robinson began his career working as a newspaper photographer. Photojournalism taught Scott to create pictures so striking that a newspaper reader skimming headlines would have to stop and look. Today, he applies that same talent to producing compelling images for corporations, design firms and magazines as varied as Time, Newsweek, Sports Illustrated, Forbes and Premier. Scott's advertising images have graced billboards and buses, while his corporate work is showcased in boardrooms and annual reports.
Scott is also an author. Inspired by his childhood in Kentucky, where motor sports are nearly as popular as basketball, Scott embarked on a photographic journey into NASCAR. The result was Faces of NASCAR, a 200-page coffee table book featuring powerful images and essays about the people behind the sport – from drivers to crew chiefs to diehard fans. Published in 2006, Faces is now in its second printing.
"Not every picture is worth a thousand words; some are worth much more,'' Dave Despain, a prominent motor sports journalist wrote in reviewing Faces.
"Scott Robinson has created the photographic 'War and Peace' of stock car racing, an epic visual tribute to NASCAR."
Scott's singular vision takes him where other photographers do not think to go. When the First Interstate Tower, the tallest building in Los Angeles, caught fire, Scott left behind hordes of local photographers shooting from the ground and talked his way onto the rooftop of an adjacent hotel, where he got a striking, head-on image of the blaze. That image was published full page in Life magazine. Scott's portrait of legendary NASCAR driver Richard Petty doesn't include Petty's face, but instead is a tight crop of his famous "King Richard" belt buckle.
Today, Scott specializes in portraits. His work captures the nuanced gestures and the raw emotion of his subjects: Senator John McCain's wry half-smile in a rare moment of relaxation; Steven Spielberg's steady gaze shrouded by strips of celluloid film: the unbridled joy of children in a midair plunge off a lake dock.
Scott is at ease with ordinary people, as well as celebrities. Sharon Stone, Eddie Murphy, and Quincy Jones have all stepped before his camera, as have former presidents Jimmy Carter, Ronald Reagan, George H.W. Bush and Bill Clinton, during a private portrait session in the Oval Office. As a corporate photographer, Scott is often called upon to make portraits of chief executives. His relaxed approach and wry sense of humor invariably puts his subjects at ease.